WINDY POPS | Champion Rheged Addaon Fab Taliesin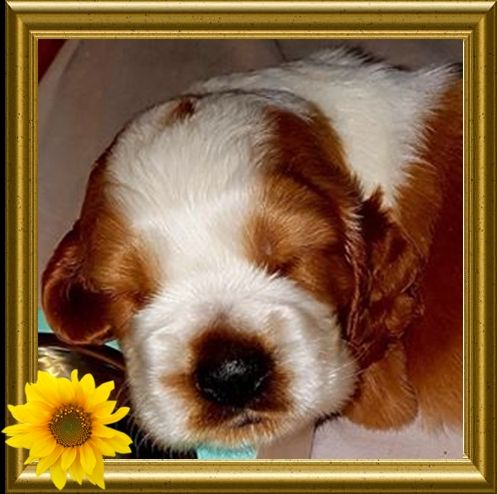 l
CLICK HIS PHOTO &/OR SCROLL DOWN TO MEET WINDY POPS
---
CHAMPION RHEGED ADDAON FAB TALIESIN
'ADDAON':

(pronounced 'a-THA-ON'

) was the son of 'Taliesin' & was known for being "the most eloquent & wisest man in Britain" & a member of King Arthurs retinue. He appears both in the 'Welsh Triads' & in the medieval Arthurian Tale 'Breuddwyd Rhonabwy'. He faught along side Arthur at the Battle of Badon as one of his chief Councillors.

'FAB': meaning simply 'son of'.
'TALIESIN':

(pronounced 'Tal-YESH-in

').

Meaning 'Shining Brow' derived from the Welsh 'tal' (brow) & 'iesin' or 'essin'

(shining). In Welsh mythology 'Taliesin' (

'Talyessin')

, was also a wizard (apprenticed to Merlin the Welsh Wizard), & a bard who lived

in

the 6

th

Century &

acquired the gift of prophesy. His grave is visited by hundreds of his followers every year.
---
---
☆
CAREER HIGHLIGHTS
☆
(as of 31st October 2019)

7 x BEST EXHIBIT IN SHOW WINNER (BIS 1st)
4 x RUNNER UP BEST IN SHOW WINNER (BIS 2nd)
19 x BEST EHIBIT IN GROUP WINNER (Group 1st)
7 x RUNNER BEST EXHIBIT IN GROUP (Group 2nd)
1 x ROYAL CLASS IN SHOW WINNER
34 x CLASS IN SHOW AWARDS
55 x CLASS GROUP AWARDS
MULTI BEST OF BREED WINNER
MULTI BABY PUPPY OF BREED
---
The very handsome Windy Pops is from our first litter of Welshies & what a thrill to be blessed with such a lovely boy straight up! A 'Chip' off the old block, he is the spitting image of his sire Tally with almost identical markings BUT the Welshie gods have also blessed him with the most perfect 'Llanharran Spot' smack bang in the centre of his 'shining brow'. If he is as beautiful & clever as his daddy what a ride we are in for - not that his dam was too shabby mind you! Out of our beautiful Muriel he already seems to display her ever wagging tail & insatiable curiosity. A very nosey & brave little Dragon he is shaping up to be.
Bred in the purple with the most illustrious ancestors, we are filled with hope for little Pops & his future is looking very bright indeed. We are thrilled he will be part our small but sucessful Show Team.
---
All content copyright
© 2015
MBIS MRUBIS Aust Champ Rheged Addaon Fab Taliesin
"Windy Pops"
View More Details
Contact Details
Nicola & Peter Jones
Berry Springs, NT, Australia
Email :
[email protected]