AUSTIN | Austin Powers CCD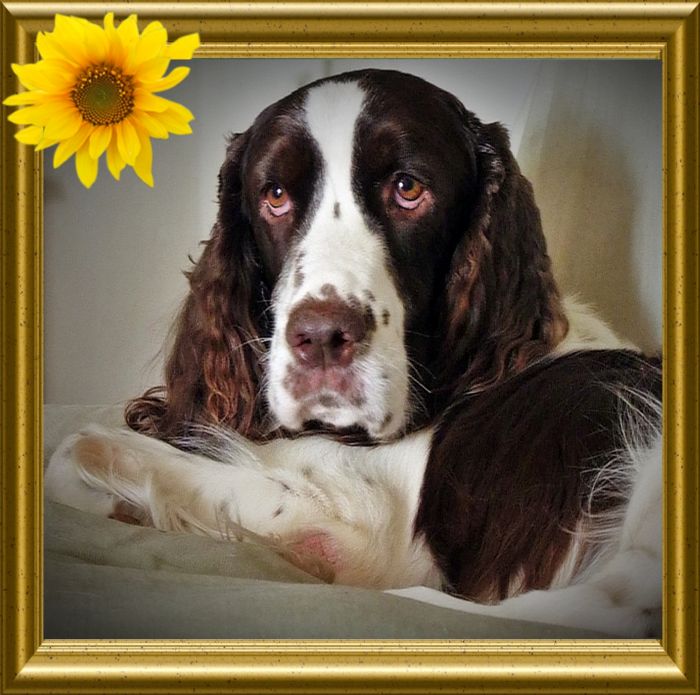 SCROLL DOWN TO MEET GROOVY AUSTIN POWERS
---
---
Austin was Twickenham's brother. Not just a casual brother you understand ~ they were actual litter brothers & affectionally known as 'The Palmy Boyz'! Belonging to Michelle & living next door with Max & Alf the Vizsla he was at his happiest when he was with his brother & doggy soul mate.

Whereas his brother 'Pongo' (Twickenham CCD CD RN RA RE), is a canine Hollywood superstar (just ask him!), Austin was the total opposite & a quiet, if somewhat shy achiever. He was also the 'Master Paw' & behind so many of the two brothers' escapades & VERY particular about who he spoke to into the bargain. He played his cards very close to his chest! Not overly fond of strangers or of finding himself in unfamiliar surroundings ~ Austin could at times be aloof & a tad difficult, but with gentle handling & a few liver treats, his fears could be eventually overcome.

Mind you ~ on more than one occasion Austin & Pongo escaped & took off into the 'bush' together on adventures! Served you right if you were daft enough to not shut the gates properly or hold their leads tight enough! They were so naughty together it was insufferable! They would also taunt & tease poor Rugby for hours if not supervised! The two brothers were a force to be reckoned with ~ in the nicest possible way of course! They seemed to know they were brothers & had a very special bond & when Austin moved to Western Australia in his later life, dear old Pongo actually pined, cried & fretted for his brother for many weeks.

Darling Austin crossed over the Rainbow Bridge in 2015 ~ where we know he is now reunited with his brother & best friend Pongo.
---
All content copyright © 2015
Contact Details
Nicola & Peter Jones
Berry Springs, NT, Australia
Email :
[email protected]