ALF | Champion Aranybajnok Good One Alf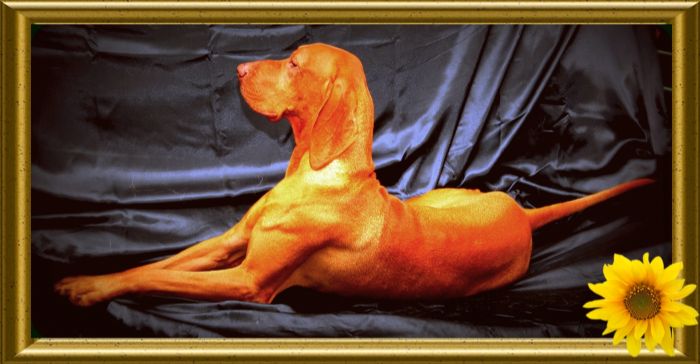 SCROLL DOWN TO MEET ALF
---
---
(as of May
2016)
AUSTRALIAN CHAMPION TITLE
MULTI CLASS IN SHOW WINNER (All Breeds)
ROYAL SHOW CLASS IN GROUP
MULTI CLASS IN GROUP
MULTI CLASS IN SPECIALITY SHOW
MULTI BEST OF BREED
MULTI DOG CHALLENGE
MULTI CHALLENGE SPECIALITY SHOW
MULTI SPEC SHOW PROPERTY CLASS
MULTI RUNNER UP BEST OF BREED
---
Alf was a totally different choice of breed for Michelle & the Rheged Team! The one & only Hungarian Vizsla (so far), & WOW! What a super example of this ancient, aristocratic & noble breed he was. Bred by Donna James & Derek Rae in Victoria, Australia ~ Alf was a wonderful introduction to this & special unique breed. After a very successful career in the show ring, darling Alf was prematurely called home over the Rainbow Bridge in 2016. Run free gorgeous golden dog ~ we miss you.
---
All content copyright © 2015
MBIG MRUIG Champ Aranybajnok Good One Alf
"Alf"
View More Details
Contact Details
Nicola & Peter Jones
Berry Springs, NT, Australia
Email :
[email protected]